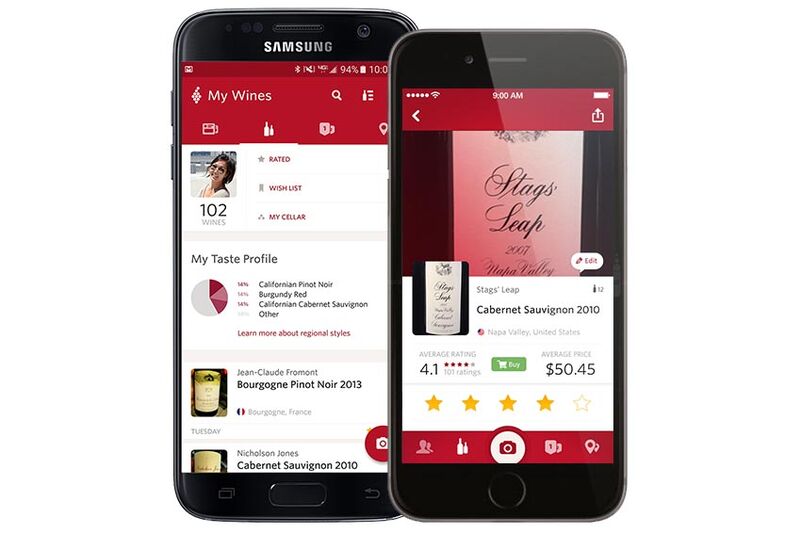 Let's not beleaguer the fact that wine apps are useful. They help consumers organize and quickly recall their most recent drinking habits, record their own thoughts and impressions, and see what others thought about the wine. They are most helpful mainly for people to simply remember wines that they like. But they are now often being used to purchase wines in retail shops by consumers as well.
Picture this:
A customer walks into a wine shop and begins intently scanning bottles. 2.5 stars for this one – not good enough, but ah, this one has 4.5 stars, that's a safe bet right? The consultant at the wine shop shuffles over and asks "Can I help you with anything?", (keep in mind this is arguably the best part of his day). The customer responds "No thank you, I'm just checking these wines on Vivino."
The wine consultant's deflation and a feeling of uselessness can imaginably be palpable.
What causes someone to trust the recorded opinions within a phone application, instead of having a conversation with a person right in front of them? It may come down to trust of course, which must be built. And just as "the needs of the many, outweigh the needs of the few", so too the opinions of many different people may in some ways become more valuable than the opinions of just one person. But by cutting out the opportunity for the consultant to build trust, you are missing out on a relationship that can enrich your life, your drinking habits, and expose you to new joys you never thought possible.
Full Disclosure: Yes they are present to SELL you something, but you came into the shop to BUY something didn't you?
Additionally, let's keep something very important in perspective here: the wine consultant is on your side. They want you to get the best possible match for your palate. This is why they've likely spent countless hours studying maps, reading books, tasting hundreds of wines a week and taking diligent notes. They attend masterclasses with winemakers and some of the most brilliant industry minds to continue developing a profound understanding of the subject. They also have very intimate knowledge of the products in their shop, particularly if it's a specialty shop with a wide selection. And they have likely tasted the wine, if not been responsible for purchasing it and having it on offer. The wine consultant IS your personal wine advocate, so you should use them. Absolutely check out that wine on Vivino or Delectable, but be sure to avail yourself of the services offered by the wine staff, they can often provide much more perspective than a point score, tasting note, or a number of stars.
Are wine apps making consultants obsolete? No, they are one more tool to lubricate the conversation.